A Professional Image Minus the Professional Cost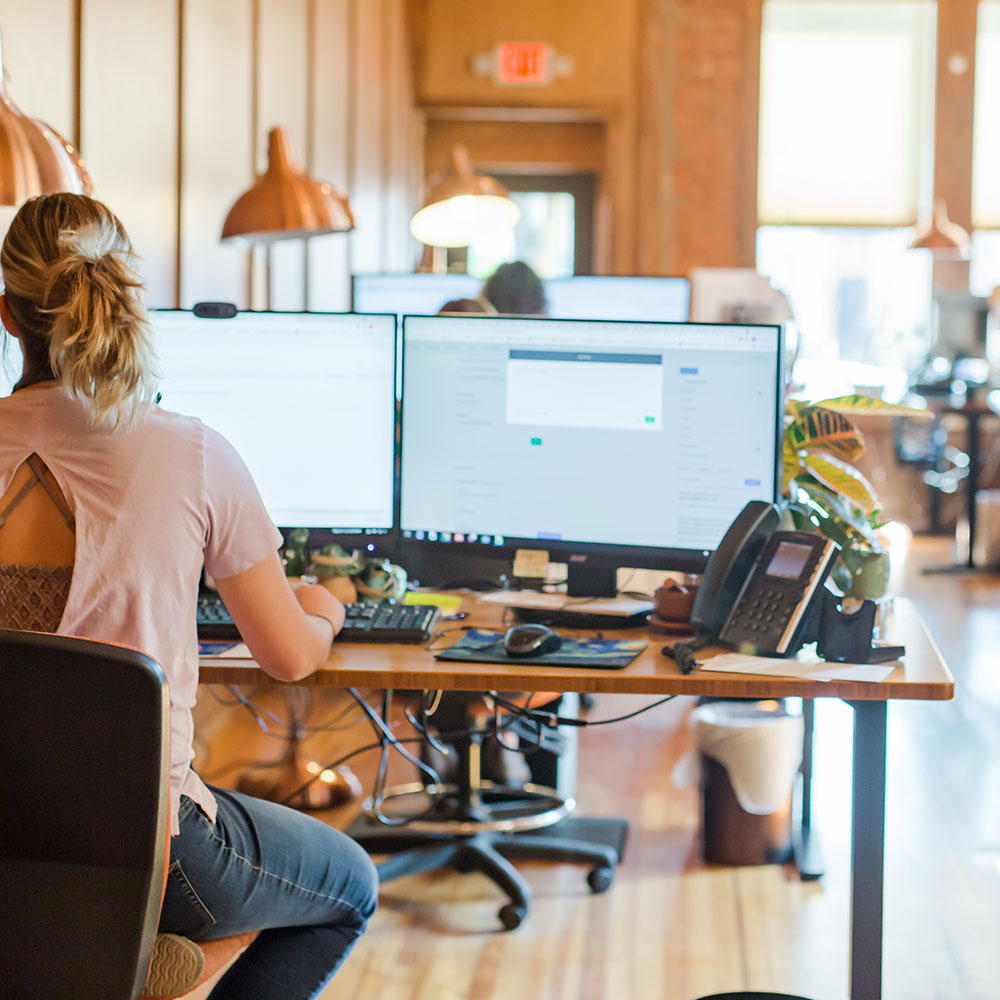 With our Wyoming virtual office service, we offer businesses a simple solution to doing business in Wyoming. We don't believe in charging people for things they don't need, so on top of registered agent service, we offer a la carte options for mail forwarding and virtual phone service. But, if you want it all for your Wyoming business, we've bundled everything from Mail Forwarding and Phone Service, plus a bit more to give you a fully virtual Wyoming office for only $19/month. Our Wyoming virtual office includes:
A true Wyoming address unique to your business at a credible commercial property. Not a P.O. Box number.
Mail Forwarding. We'll receive, scan and upload your mail every business day and notify you right away. Your documents will be stored in your secure, online account accessible anywhere, anytime and there are no limits to how much mail we'll accept and scan to your account.
Wyoming Phone Service. Get a fully-functional Wyoming virtual phone line (with a 307 area code) that you can use to stay in touch from anywhere. Easy to customize to your needs—and packed with useful features—it's a smart investment for business owners looking to protect their personal number.
Office Lease. For virtual office business clients seeking to establish a legal presence in Wyoming, we offer a lease option where we will send you a lease for the virtual space your business rents at our commercial property. For businesses wanting Wyoming nexus for taxation purposes, this option is ideal to begin establishing legal ties to the state of Wyoming.
Wyoming business bank account help. What few Wyoming virtual office providers will tell you is that it's a headache establishing a Wyoming business bank account with only Wyoming virtual office credentials. Our office lease will help you round out your business profile and make opening a business bank account easier.
Wyoming Virtual Office Costs
At only $19/month, hiring Buffalo Registered Agent is the best way to ensure your business has a professional, Wyoming business address and phone number without spending hundreds or even thousands of dollars a month.
Virtual Office Services in Wyoming for Your Business
Below, below you'll find description of each of our Wyoming virtual office service offerings:
Wyoming Registered Agent Service

We require that you hire us as your Wyoming registered agent ($49/year) in order to access our virtual office services in Wyoming. As your registered agent, we accept service of process on behalf of your Wyoming LLC or corporation and forward it along with any official mail to you. We have a secure, built-in online account where you can access any document we accept for you, as well as provide you annual report and other corporate compliance reminders.

True Wyoming Business Address

Each virtual office client will receive its own unique Wyoming business address at our local, credible commercial office. You can send and receive mail, accept packages, and apply for a Wyoming Sales Tax License from this address. It is not a P.O. Box, and when a customer searches your address, all they'll find is a professional-looking building where you company operates.

Mail Forwarding

Our virtual office service includes Wyoming mail forwarding. Clients can have their mail scanned into their secure, online account or have the front of each item scanned and the actual mail forwarded.  With either choice, we provide daily scanning, so you'll receive your mail notifications within minutes of when we receive it.

Wyoming Phone Service

Whether it's the phone service included in our virtual office service, or the stand alone annual option for $99 a year, your business will have a dedicated local number to give out to customers, publish on your website and add to your Google Search results. Your Wyoming virtual phone line travels with you and can be accessed from any device with an internet connection. Call, text, customize your voicemail greeting, manage your contacts, and more with our comprehensive, reliable Wyoming Phone Service.

An Online Account

When you sign up for any service with Buffalo registered agents, you will receive access to You can view your mail and access your mail and business notifications from anywhere in the world. When we receive your mail, we'll scan it to your secure, online account.

Office Lease in Wyoming

Included in our virtual office service is an 8 page, 12 month office lease listing your unique suite number at our commercial address. This is a simple way to begin establishing a taxable presence in Wyoming.

Virtual Office Service the Way You Want It!

We've listened to the desires of businesses seeking Wyoming virtual office solutions: a simple package with options. That's what we offer—an affordable Wyoming virtual office solution to fit your business' needs.
What Makes our Wyoming Virtual Office Different?
We provide actual solutions to activating a business in Wyoming. We know that no two businesses operate in same exact way, which is why not every a variety of services for mail forwarding and virtual office. Buffalo Registered Agents offers only the virtual office services your business needs to conduct business in Wyoming as a Wyoming business. No other company offers the same Wyoming virtual office packages and service options we do.